Best Paypal Forex Brokers
PayPal forex brokers are trading platforms that allow users to exchange international currency pairs while using PayPal as a deposit and withdrawal method. 
This payment method adds to transactions a layer of security, since users don't need to disclose all their personal information to make a transaction. 
Moreover, it allows instant deposits and withdrawals. 
In this article, we will cover the top PayPal forex brokers in 2023. 
As you will see, eToro is our favorite pick, and for many reasons: the intuitiveness of its trading platforms, the number of available payment methods and financial instruments for trading and investing, and particular features like copy trading make eToro a possible good fit for beginners and experience traders who want to reduce trading and investing costs without renouncing quality. 
Short on Time? Here Are the Best PayPal Forex Brokers in 2023
eToro –  eToro is a social trading and multi-asset brokerage platform offering investment opportunities

IG – IG is an award-winning global forex broker providing comprehensive trading options

Avatrade – Intuitive online forex and CFD broker globally available

Plus500 – Leading provider that offers a variety of financial instruments and insights

Markets.com – Forex and CFD broker known for its innovative trading platforms

CMC Markets – UK-based broker providing a wide range of trading options

City Index – Fully regulated forex broker with decades of experience
Best PayPal Forex Brokers — Full Analysis (Updated in 2023)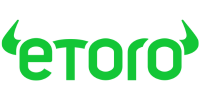 Minimum Deposit: $10
Our Score: 
Tradeable Symbols: Over 5000
Maximum Leverage: 1:30
eToro also offers a wide variety of payment methods – including PayPal.
To use this popular payment method, users just need to locate the deposit section from their personal dashboard, select PayPal, and deposit the amount they want. 
Alternatively, eToro offers the opportunity to deposit funds directly from the order page associated with each asset, making it easier to manage accounts and make even faster transactions. 
eToro is a popular social trading platform that gathered the attention of users since its inception in 2007. 
The platform focuses on its community and allows everyone to get access to over 5000 financial instruments for trading and investing and join the entire community – made up also by professional traders who can easily share their knowledge and techniques. 
The platform is inclusive also for what concerns costs: it reduces costs and commissions by supporting its business through the market spread, and most of its products can be traded for 0% fees and commissions. Moreover, the minimum deposit is low – set at $10. 
eToro's trading platforms are intuitive and allow users to open new orders with a few clicks. 
The broker offers instruments like CFDs, cryptos, stocks and forex. Traders and investors will find the different assets divided by category and can navigate the platform also thanks to the integrated search bar. 
Pros:
Excellent social trading features

Wide variety of financial instruments

Intuitive platform
Cons:
The number of asset classes is not as high as the number of financial instruments available

More experienced traders might find a lack of advanced analytical tools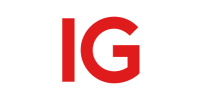 Minimum Deposit: $0
Our Score: 
Tradeable Symbols: Over 17,000
Maximum Leverage: 50:1
IG is the second of our top PayPal forex brokers, not only for its features, but also for allowing deposits and withdrawals via different payment methods – including, of course, PayPal.
To use this alternative payment method, users just need to select it among the options they find in the deposits section. 
As for any other payment method, the PayPal account needs to be associated with the trader who's using the broker – they will be redirected to the PayPal platform to complete the transaction.
IG has become very popular among forex traders and investors for the vast array of trading tools and instruments. 
It is quite inclusive if we consider costs: no minimum deposit is required, and it offers extended educational results that can be useful also to traders who are starting their journey in the forex market. 
Customer support is considered another strength of IG: the broker offers a service that is available also on less traditional channels like social media, to offer an almost constant support to its customers. 
Even if the website is not among the easiest to navigate, it should be considered that the broker includes countless data and information, especially for what concerns markets and insights. 
The trading platforms are intuitive and can help traders to get access to all the information they need to make informed decisions. 
Along with PayPal, IG offers card deposits and bank transfers. 
Pros: 
 Wide range of tradeable assets

 Advanced charting tools

 Access to a broad range of markets
Cons: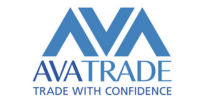 Minimum Deposit: $100
Our Score: 
Tradeable Symbols: Over 250
Maximum Leverage: 1:400
AvaTrade offers several payment methods to deposit and withdraw funds, including PayPal. 
Even if PayPal is widely popular for being a type of payment services provider that allows immediate transactions, AvaTrade specifies that it might need up to 24 hours to process the transaction. 
This occurs also with the other electronic payment methods offered by the broker, and in any case it is the fastest among the processing times required by the payment methods provided. 
Avatrade is mostly known for its intuitiveness and different asset classes available, 
The broker is able to support different trading styles and traders with different levels of experience. 
The broker mostly uses market spreads for its compensation, lowering direct costs for the final users – most of its products are offered for no commissions. 
The leverage offered by the broker is quite unusual – something that beginners should evaluate carefully, since it can mean larger losses. 
Spreads, which – as mentioned – are the main source of income of the broker, but they're tight. 
Two aspects that are often considered as disadvantages of the brokerar are presented by its high inactivity fees – which corresponds to $50 –  and its minimum deposit required – which corresponds to $100. 
On the other hand, users are able to use several trading platforms, and can choose the one that better fits their needs. They can choose proprietary platforms like AvaTradeGo and AvaOptions, popular platforms like MT4 and MT5, and third-party platforms that allow copy trading. 
Along with PayPal, AvaTrade offers different deposits and withdrawal methods like credit and debit cards and wire transfers. 
Pros: 
Cons:
Minimum Deposit: $100
Our Score: 
Tradeable Symbols: Almost 3000
Maximum Leverage: 1:30
Being a broker with a global presence, Plus500 could not be missing PayPal among the deposit and withdrawal methods offered. 
This electronic payment method always needs the minimum deposit required ($100), but the broker doesn't charge any additional fee for deposit and withdrawals – including the ones processed with PayPal. 
With over 20 million users around the world, Plus500 operates in over 50 countries and it's a fully regulated broker. 
It is particularly appreciated for its intuitive trading platforms and its low costs – in fact, the broker offers most of its products for no commissions or fees. 
The broker registers traded assets worth over 800 billion dollars and one of the last features included by the broker is Insights, which can be used to set informed trading strategies and analyze what other traders and investors are doing. 
The broker offers real-time quotes – which is not something very usual among online brokers – and a leverage up to 30x. 
Its advanced trading and analysis tools still allow beginners to benefit from an intuitive design and interfaces. 
Along with PayPal, Plus500 offers other electronic wallets – like Skrill – for deposits and withdrawals, as well as debit and credit cards and bank transfers. 
Pros: 
  User-friendly platform

  Wide range of financial instruments

  Effective risk management tools
Cons:
  No phone support

  Charges an inactivity fee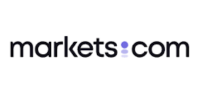 Minimum Deposit: $100
Our Score: 
Tradeable Symbols: Over 3000
Maximum Leverage: 1:100
PayPal is one of the payment methods offered by Markets.com to fund users' brokerage accounts on the platform. 
This payment method allows for fast transactions, and it requires a minimum deposit of $100. 
As for any other payment method, users will need to verify their account to make deposits and withdrawals. 
Markets.com was founded in 2008 and is headquartered in the British Virgin Islands. 
The broker is available in several countries – most European countries, South Africa, Australia – and it's fully regulated – if this is an extremely positive news for traders and investors, since it means that they can operate in a safe and regulated environment, it also means that not all instruments and leverage profiles can be the same everywhere. 
The broker offers a good variety of asset classes and financial instruments – along with forex, indices, shares, commodities, cryptos, ETFs and bonds. 
Markets.com offer extensive and free educational resources, a demo account, risk management tools – also involving different types of orders – and a strong customer support available 24/7. 
Pros: 
  Innovative trading platforms.

  Rich analytical tools

  Professional customer support
Cons:
  Charges an inactivity fee

  It's not available globally, despite it's present in several countries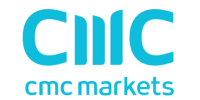 Minimum Deposit: $0
Our Score: 
Tradeable Symbols: Over 12,000
Maximum Leverage: 1:30
CMC Markets doesn't require any minimum deposit to fund your account. PayPal can be used as a deposit or withdrawal method both on the web application and the mobile application associated with the broker. 
Also when using PayPal, third-party payments will be rejected: the PayPal account used to deposit or withdraw funds needs to be associated with the person who's using the broker. 
Along with different payment methods, the broker offers other advantages and has extensive experience when it comes to brokerage services. 
CMC Markets was founded in 1989, and has played a significant role in trading and investing since then. 
If we look at all the trading tools and types of orders available, it is not difficult to understand why. The broker offers market, limit, guaranteed and traditional stop loss orders, trailing stop and take-profit orders. This means that traders and investors have several tools to fully control their activity and set risk management strategies. 
Users can also use tools to prevent slippage and open opposite positions on the same instrument at the same time. 
Users can use advanced analysis tools and charts, both online and on the mobile version of the platform. Moreover, they can set alerts to avoid a constant monitoring of markets. 
For what concerns forex, spreads start from 0 pips on some major pairs. 
Pros: 
  Intuitive and fully functional platform design

  Extensive asset selection

  Comprehensive educational resources
Cons:
  Charges an inactivity fee – 15$/month after one year

  Traders and investors need to get complete information on the complex pricing structure of the broker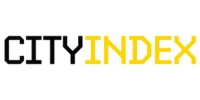 Minimum Deposit: $0
Our Score: 
Tradeable Symbols: Over 6000
Maximum Leverage: 1:30
The last spot of our list of the best PayPal forex brokers is dedicated to City Index. 
Funding accounts with PayPal is straightforward: users need to locate the funding tab, click on "Deposit" and select PayPal as a payment method. 
PayPal can be used also for withdrawals, and the broker won't charge any additional fee to make transactions. 
City Index is another broker with decades of experience. 
Founded in 1983, this broker managed to adjust according to the different needs of traders and investors over time. 
The broker has been regulated in Australia since 2006, and it is today one of the main CFD and forex brokers available. 
The broker offers different types of accounts – namely the Standard account, the MT4 account and the FX account. 
Spreads are tight and sometimes zero spreads are available. 
The broker offers fast executions for trades, dedicated customer support and relies on advanced trading technologies. Its TradingView integrations allows traders and investors to use over 80 technical indicators on its charts. 
Its demo account also allows beginners to test trading and investing strategies without risking real funds. 
Along with PayPal, the broker uses bank transfers, debit and credit cards as deposit and withdrawals methods.  
Pros: 
  Very low fees for forex trading

  Extensive tools available for research and trading

  Smooth account opening
Cons:
Why use PayPal as a trading payment option?
PayPal is recognized and available worldwide. 
Its electronic wallet can be linked to several payment methods like debit and credit cards, and for some countries there are additional features that make this payment option among the most flexible currently available. 
With PayPal, transactions are quick, almost always instant, and it adds another layer of security to users' transactions, since they don't need to disclose all their personal data or the data if the cards and bank account linked to their PayPal account. 
Its intuitive interface and worldwide acceptance make it an excellent choice for forex traders – even if it might charge exchange fees. 
Pros & Cons of funding your forex account with Paypal
Funding your forex account with PayPal has both advantages and disadvantages. 
Pros
: 
  Quick and secure transactions

  Global recognition and acceptance.

  Buyer protection policies
Cons
:
  Not all forex brokers accept PayPal

  Additional fees may apply 

  Users might incur in delays
How to choose the best PayPal Forex broker
To choose the best PayPal forex broker you should always consider some factors. 
Regulatory compliance: a regulated broker allows you to operate in a secure and compliant environment. The fact that a broker is regulated is already a guarantee that it meets security standards – in terms of protection of data, security of platforms and funds – and quality standards that tend to protect the final user. 
Trading platform: a broker with more trading platforms and in different formats allows you to use your account from any device. When it comes to trading platforms they can vary in complexity, amount of data included and types of order – it's always up to you to choose according to your specific needs. 
Customer support: a strong, reliable and responsive customer service means that you're likely to solve any possible issue that can arise easily, without affecting your account. Even better if the service is available 24/7, via different channels and in different languages – especially if the broker has a global presence.
Fee and commission structure: the lower the costs associated with your trading activity, the better, but always make sure that low costs don't mean low quality of the service. 
Trading Assets: a wide variety of trading assets can help you to enjoy a more complete trading or investing experience, allowing you to diversify your portfolio and better manage risks. 
Individual goals and needs: once you take into account all the different elements, you should always choose according to your specific needs, risk tolerance and goals. 
Alternatives to PayPal Forex Broker
For users who are looking for alternative payment methods that can be used to fund their broker accounts, we propose two alternatives: Bitcoin forex brokers and Western Union forex brokers. 
Bitcoin forex brokers
Bitcoin forex brokers offer the top digital currency as a deposit or withdrawal method. 
Such an alternative is usually preferred by those users who take into high consideration full transparency and who always want to be able to check their transactions. 
When the blockchain is congested, Bitcoin might imply considerable fees, but it is usually an inexpensive payment method – as well as fast and secure. 
Western Union brokers
Western Union brokers include a payment method that is available and recognized in most countries around the globe. 
The advantages linked to this payment method mainly lie in the fact that it provides different types of transactions and also the opportunity to directly use cash. 
PayPal Forex Fees
PayPal can be extremely cost effective, but it should be noticed that some conditions related to its fees and commissions structure can vary according to the country of residence of the user. 
Moreover, there might be differences in transfer fees that depend on the payment method linked to your PayPal account – for instance, transfers to debit cards tend to be more costly in terms of fees (but also faster).
These types of fees depend on the amount of the transaction – since they're usually expressed as percentages of the transaction itself. 
Moreover, and especially when operating with different currencies, users should take into account conversion rates. 
FAQ
Can I use PayPal on all Forex trading platforms?
No. Unfortunately, not all forex brokers or brokers in general accept PayPal as a deposit or withdrawal method. 
It's always up to the user to search for a broker that is in line with their expectations – also for what concerns the available payment methods. 
Is PayPal safe for Forex trading?
Yes. PayPal is widely known as a secure payment method, especially for the encryption methods it uses, the fact that it provides different verification methods, and the fact that it works as a buffer between the payment method you link to your PayPal account and the final receiver of the transaction. 
Despite this, you should always make sure that the broker you choose respects security standards. 
What are the transaction limits with PayPal?
There are no specific limits linked to PayPal, they can vary according to the country of residence of the user and the type of transfer they want to make. 
Moreover, when we consider PayPal as a broker account funding method, brokers can set different limits according to their specific needs. 
Can I withdraw my funds from the forex broker to PayPal?
You can do that when the broker includes PayPal both as a deposit method and a withdrawal method. This is not always the case – it is not unusual to find PayPal among the deposit methods and not among the withdrawals. You should always check the terms and conditions of the broker.
Does PayPal charge for currency conversion?
Yes, PayPal applies conversion rates when the user works with different currencies. You should always check the terms of PayPal to know the exact rate for a specific transaction.