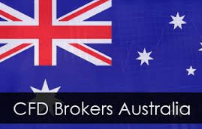 CFD trading is becoming a popular way to trade online. It involves profiting from short-term investments, and there are several strategies you can use to trade the markets successfully.
However, before you can develop your trading strategy and begin trading CFDs online, you first need to find a reputable CFD broker.
If you are an Australian trader interested in making use of CFDs, you may be wondering what your options are.
The finest CFD brokers in Australia are simple and very easy to use. They also provide a variety of useful tools and have minimal upfront trading fees. It's also crucial that the CFD broker and CFD trading platform that you choose are regulated by the Australian Securities and Investments Commission (ASIC).
Best Forex Broker Australia took a closer look at the CFD trading platforms that meet these criteria to bring you five of the best platforms you can use in Australia.
What Are the Top Five CFD Brokers in Australia?
We tested several CFD brokers to determine which brokers deserve to be in the top five. According to our experience, the top five CFD brokers in Australia are:
Understanding CFD Trading
Before discussing the top five CFD brokers in detail, it may be helpful to understand what CFD trading is. Contracts for difference, or CFD, trading is a form of financial market speculation that does not require a trader to purchase or sell any underlying assets.
Instead, when trading CFDs, you exchange the difference in the price of an asset between the time the agreement starts and when it is concluded.
One of the most appealing features of CFD trading is that traders can bet on price changes in either direction. The profitability or loss you make is dependent on how accurate the forecast or prediction is.
There are three main factors to consider when trading CFDs. They are:
Leverage
Long or short trading
Margin

Leverage
Because CFD trading is leveraged, traders can obtain access to a large position without being required to pay the entire cost upfront. While leverage allows traders to spread their cash more widely, it is essential to remember that the profit or loss a trader makes will still be based on the total amount of their investment.
Long or Short Trading
You can speculate on price swings in either direction when you trade CFDs. Therefore, in addition to simulating a typical trade that profits when a market increases in price, you may open a CFD position that can produce a profit when the market decreases in price.
In contrast to purchasing or 'going long,' this type of trading is known as selling or 'going short.' Profits or losses on short and long bets will be earned after the position has been closed.
Margin
Because the money necessary to open and sustain a position, known as the margin, reflects only a portion of its overall size, leveraged trading is also known as 'trading on margin.'
When trading CFDs, there are two sorts of margins: a deposit margin and a maintenance margin. A deposit margin is necessary to establish a position, and a maintenance margin could be essential if a trade is on the verge of losing money that the deposit margin and any extra cash in your trading account can't cover.
If this occurs, you might receive a margin call from your broker, requesting that you top up your account. Should you fail to add enough money to the account, the position may be canceled, and you could make a loss. Now that you understand what CFD trading entails, here is a detailed review of the top five CFD brokers in Australia.
eToro
eToro is the leading CFD trading platform in Australia, and it has many markets for users to choose from. More than 2,400 stocks, ETFs, precious metals, gold, indices, Forex, and cryptocurrencies such as Bitcoin and Ethereum are among them. All these marketplaces and assets are also commission-free.
The eToro interface is simple to use, and when you're ready to trade, you'll find it quite easy to do so. The eToro platform will indicate what profit or loss you could make quite precisely before executing a transaction. This ensures that you do not make any costly errors. It also has a demo mode that can help get accustomed to the site before trading live.
One of the most important things to look out for when selecting a broker is whether or not it is regulated. eToro is an internationally regulated broker and is also regulated by the ASIC in Australia.
This CFD broker also maintains several tier-one licenses, including one from the Financial Conduct Authority (FCA) in the United Kingdom, making it a safe CFD provider. Unlike most other brokers, eToro doesn't profit from charging commissions to its customers. Instead, eToro earns its income by charging a fee on every trade you make.
You can utilize leverage when trading CFDs and derivatives using eToro in Australia. On some markets, a retail trader can utilize a maximum of 30:1 leverage.
Two of the most popular and stand-out features of eToro are its copy trading and social trading platform. Copy-trading allows users to track and invest in successful, professional traders that trade Forex. Users can then benefit from their successful deals.
You have the option of following and investing in as many different traders as you would like, which might help lower your risks. The trading platform is incredibly user-friendly and accessible via eToro's website on a desktop computer or smartphone.
Plus500
If you are looking for a low-cost CFD provider, Plus500 may be the right provider for you. It was founded in 2008 and has been a significant participant in the CFD sector for many years. This CFD trading service features its own in-house CFD trading platform that is both simple to use and accessible from computers and smartphones.
Plus500 does not charge commissions on CFD trading. However, there are other fees to be aware of, such as rollover and conversion fees. Traders can use Plus500's leverage while trading CFDs on Plus500's platform. It allows traders to leverage their positions at a 30:1.
Keep in mind that different markets and financial instruments have varying leverage restrictions, so double-check before you start to trade. On the Plus500 trading platform, you can trade a wide variety of markets, including thousands of stocks, Forex, options, cryptocurrencies, and even ETFs.
TradeMarkets
Look no further than TradeMarkets if you're seeking a broker who can provide you with a wide range of trading options. TradeMarkets offers a variety of account options and MetaTrader 4 to its customers. It also makes use of a custom-made trading platform, TradeMarkets Trade.
A Portfolio Manager, for example, can assist you in developing the finest trading strategy depending on your objectives and tolerance for risk. It also provides trading signals to help traders make smarter trading decisions while using the platform.
You also get access to a demo account, which can be incredibly handy for beginners and semi-experienced traders.
AvaTrade
AvaTrade has a wide choice of assets for Australian traders. It has been in business since 2006 and is regulated in several places, including Australia, where it is controlled by ASIC.
You can trade on several platforms with this CFD service. AvaTradeGo, webtrader, MT4, and MT5 are among them. These CFD platforms are available on both mobile and desktop devices.
AvaTrade promises no commission CFD trading, which means the only fees you'll have to pay are for the spreads that it charges. Forex, EFTs, cryptocurrencies, indices, options, and thousands of stocks are among the options you have to trade with this CFD broker.
What Makes a Good CFD Broker?
There are hundreds of CFD brokers on the market, so you may be wondering how Best Forex Broker Australia was able to determine which were the best. First and foremost, the broker should be knowledgeable about CFDs. The general quality of services is also emphasized in our reviews. We also give high marks if the CFD and withdrawal fees are minimal.
Ease of use is another crucial factor that we considered, and we chose brokers that were beginner-friendly but also catered to the needs of advanced or experienced traders. Allowing for the trade of several different markets was also an added bonus.
How to Choose the Best CFD Australia Broker for You?
Even though we have narrowed down your choices, you could still be wondering how to choose the right CFD broker for you. Here are a few tips to help you make the right choice:
Regulation – The CFD broker you choose must be regulated by the ASIC
Number of assets on offer – You should also go for a broker that has a wide range of assets for you to trade, including assets such as cryptocurrencies, Forex, stocks, options, EFTs, indices, and more
Transparent fee structure – Another essential thing to look out for is transparency with the fee structure. If a broker isn't upfront with fees, we recommend steering clear
Look out for trading tools – Trading tools like signals are great to have, and they can improve your chances of success when trading CFDs, so be sure to check what tools and features are on offer before deciding on a broker
Ease of use – Many trading tools are great, but they don't help if you cannot find them or figure out how to use them. Therefore, choosing a platform, you feel comfortable using is essential. Try out the demo mode before investing any money to determine whether a platform is a good fit
Educational material – If you are a beginner or semi-skilled trader, you should look for a broker that offers lots of training material to help you learn more and perfect your trading skills
Payment methods – Trading will require depositing and withdrawing funds from your trading account, so be sure to choose a platform that makes this easy and convenient
Accessibility – When the need to trade arises, you shouldn't have to turn on your desktop computer. Therefore, choosing a platform that offers a mobile-friendly version can make a world of difference to your trading experience
Customer service – The broker you choose should also offer comprehensive support if something does go wrong
Conclusion
Overall, we found that eToro was the best CFD trading platform to use in Australia in 2022. This is because of the number of features it offers, including social and copy trading, as well as the platform's easy-to-use interface and the sheer volume of assets and markets that a user can access.
It also gives you access to several trading tools that can help to lower your risk of losing your investment. The platform is also safe to use and is regulated by the ASIC.
While we do recommend eToro as our broker of choice, we also advise that you choose a broker that best suits your personal needs and has the tools and features to help you achieve your personal trading goals.