In this review, we take a closer look at XM, a leading online trading platform that has garnered attention for its comprehensive range of financial instruments and user-centric features. XM provides traders with a versatile environment to engage in various markets, including forex, commodities, indices, and cryptocurrencies.
In this review, we'll delve deeper into XM's features, performance, and overall user experience, offering you insights into whether this platform is the right fit for your trading endeavours. Whether you're a seasoned trader or just starting, XM's comprehensive offerings and user-friendly approach make it a noteworthy contender in the competitive online trading landscape.
XM pros & cons
Pros:
Regulatory Compliance:

With regulation from respected authorities like CySEC and ASIC, XM provides a secure and regulated trading environment. This regulatory oversight instills confidence in traders and reflects the platform's commitment to maintaining high operational standards.

Customer-Centric Approach:

XM's user-friendly interface and responsive customer support contribute to a positive user experience. The platform's support team is available 24/5 to assist traders with their queries and technical issues.

Multiple Account Types:

XM offers various account types, including Micro, Standard, and XM Zero accounts, catering to different trading preferences and strategies. This flexibility ensures that traders can choose an account that aligns with their goals.

Mobile Trading:

The XM mobile app enables traders to stay connected and execute trades on the go. The app's intuitive design and functionality make it a valuable tool for traders who prefer to trade from their mobile devices.
Cons:
Initial Complexity:

The platform's wealth of features and tools might overwhelm new traders, potentially leading to a learning curve as they navigate the various options available.

Fee Structure:

While XM's fee transparency is appreciated, some traders may find specific fees, such as inactivity fees, to be relatively higher compared to other platforms.

Leverage Complexity: While XM offers leverage options, understanding and managing leverage can be complex, especially for inexperienced traders. Incorrect use of leverage can amplify risks and lead to significant losses if not carefully managed.
Where XM shines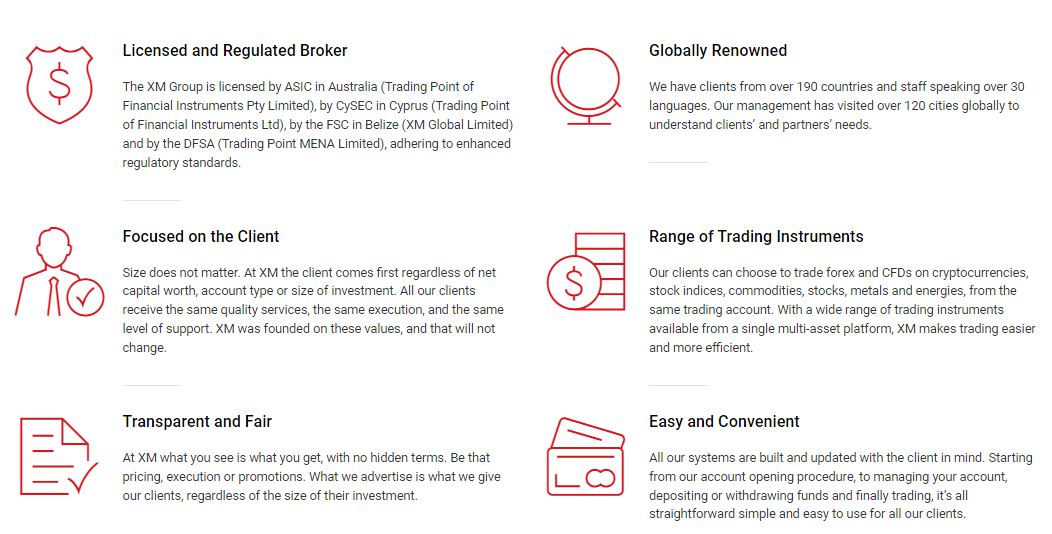 Innovative Features:

XM shines with its innovative and advanced trading features that cater to traders of all levels. The platform's technical analysis tools, including custom charting options and expert advisors, empower traders to make well-informed decisions based on comprehensive market insights. Additionally, XM's commitment to offering a variety of account types, each with unique features, ensures that traders can tailor their experience to their specific trading strategies.

Establishment and Reach:

Established in 2009, XM has gained significant traction within the online trading industry. With its headquarters in Cyprus and additional offices worldwide, including Australia and Belize, XM has established a global presence that resonates with traders from diverse regions. Its multilingual support and localized services contribute to a seamless trading experience for a broad user base.
Additional Benefits:

XM goes the extra mile by offering virtual trading through demo accounts. These accounts allow traders to practice and hone their strategies without risking real funds, making them ideal for newcomers seeking to build confidence and experienced traders looking to refine their approaches. Furthermore, the platform's dedication to education is showcased through its regular webinars and seminars, which provide traders with valuable insights from seasoned market experts.
XM's combination of innovative tools, international presence, and emphasis on education sets it apart in the online trading landscape. Its commitment to catering to traders' diverse needs positions it as a valuable platform for both newcomers and experienced traders seeking a comprehensive and supportive trading environment.
Where XM falls short
Limited Service:

While XM generally excels in its commitment to customer support, it's worth noting that the availability of support services on weekends is limited. Traders who engage in weekend trading might experience delays in issue resolution or assistance during non-business hours.
Limited Selection:

XM's asset selection is comprehensive, encompassing a wide range of markets. However, in some instances, traders seeking access to highly specialized or less commonly traded instruments might find the platform's offerings slightly limited. This could impact traders who have specific trading strategies or preferences that require access to a broader range of products. It's advisable for such traders to carefully evaluate whether XM's available instruments align with their trading goals.
XM is best for: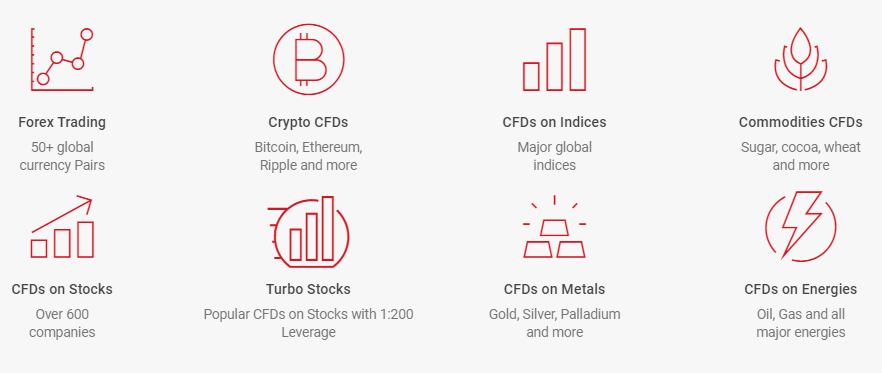 XM is an optimal choice for a diverse set of traders. Cryptocurrency enthusiasts will appreciate its extensive range of cryptocurrencies available for trading, allowing them to explore the dynamic digital asset market. Similarly, stock traders will find value in XM's offerings, granting them access to various global stock markets. The platform's provision of ETFs makes it a suitable platform for those seeking diversified investment options.
Moreover, XM stands out for social or copy-trading aficionados. This feature allows traders to follow and replicate the strategies of experienced traders, making it an attractive option for both beginners looking to learn from experts and seasoned traders seeking to diversify their approaches.
In essence, XM caters to cryptocurrency, stock, and ETF traders while providing a unique social trading experience. Its diverse range of tradable assets, coupled with its emphasis on replicating successful strategies, positions it as an all-encompassing platform suitable for traders with various preferences and expertise levels.
XM at a Glance
| | |
| --- | --- |
| Category | Information |
| MINIMUM TRADE | For Standard and Micro accounts, the required minimum deposit amount is 5 USD to start trading FX and CFDs. |
| TRADING AND TRANSACTION FEES | XM's trading fees are low. The broker keeps a low-cost profile by using the MetaTrader 4 and MetaTrader 5 platform with low commissions. The available accounts, the XM Standard, Micro, and Ultra-Low make money by charging 1.7 pips on the spread while XM Zero account owners pay a flat commission of $3.5 per lot plus a small spread cost. |
| NUMBER OF CRYPTOCURRENCIES | Over 50 cryptocurrencies are available |
| CRYPTO-TO-CRYPTO TRADING PAIRS | Around 50 trading pairs |
| WEBSITE TRANSPARENCY | Clear and useful |
| STORAGE AND SECURITY | Robust security measures |
| STAKING AND REWARDS | Offers staking opportunities |
| MOBILE APP | Available for iOS and Android |
| CUSTOMER SERVICE | Mixed reviews, response times vary |
Detailed Ratings for XM
Execution Speed and Performance (Rating: 4.6/5)
XM earns a strong rating of 4.6 out of 5 for execution speed and performance. The platform's order execution is generally swift and reliable, offering traders the advantage of entering and exiting positions promptly. Market orders are executed efficiently, contributing to minimal slippage during normal market conditions. However, during periods of high market volatility, there have been occasional reports of slightly increased latency, preventing a perfect rating.
Educational Resources (Rating: 4.8/5) 
With a rating of 4.8 out of 5, XM's educational resources are highly valued. The platform offers an extensive range of learning materials, including webinars, video tutorials, market analysis, and trading guides. These resources cater to traders of all experience levels, aiding in skill enhancement and strategy development. The only room for improvement lies in further diversifying the formats of educational content to accommodate various learning preferences.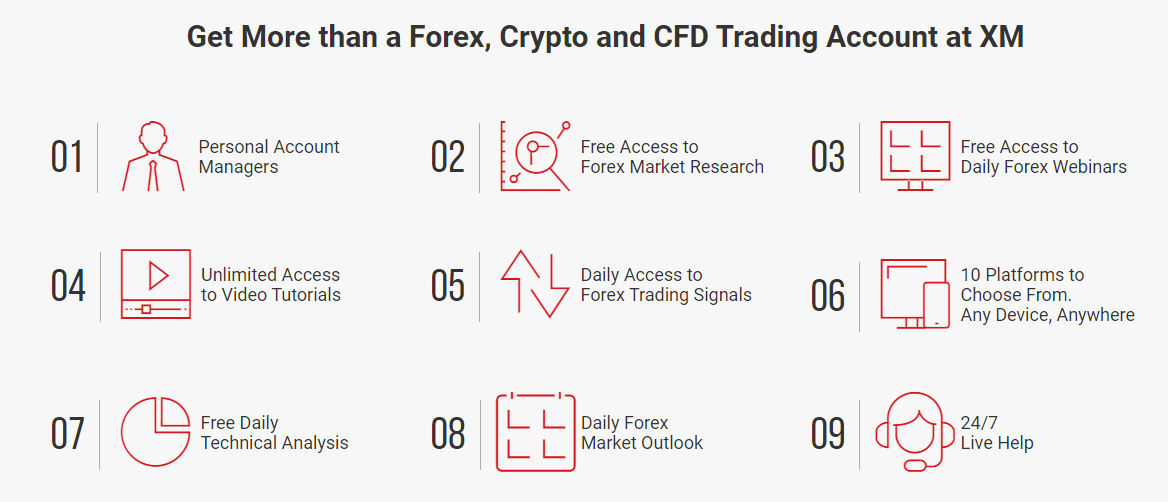 Deposit and Withdrawal Options (Rating: 4.3/5) XM scores a respectable 4.3 out of 5 for deposit and withdrawal options. The platform provides multiple funding methods, including credit cards, bank transfers, and various e-wallets. Deposits are typically processed swiftly, enabling traders to start trading promptly. While withdrawal options are sufficient, some users have reported longer processing times for larger withdrawal amounts, which slightly affects the overall rating.
User Interface and Navigation (Rating: 4.7/5) 
XM's user interface and navigation receive a rating of 4.7 out of 5. The platform offers an intuitive and user-friendly interface, making it easy for traders to access key features and execute trades seamlessly. However, a minor area for improvement lies in the organization of certain sections, which could be optimized for more straightforward navigation, particularly for new users.
Market Analysis Tools: (Rating: 4.5/5)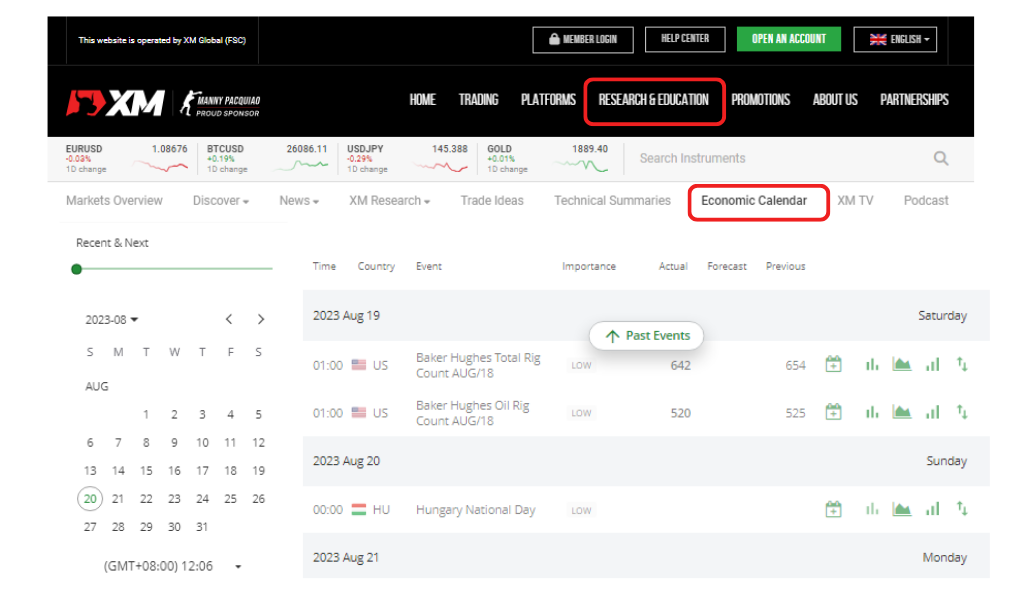 Scoring a solid 4.5 out of 5, XM's market analysis tools provide traders with valuable insights. The platform offers technical and fundamental analysis tools, as well as economic calendars, enabling traders to stay informed about market events. While the existing tools are comprehensive, additional integration of advanced analysis tools or real-time market sentiment indicators could further enhance the overall rating.
These criteria provide a comprehensive overview of XM's performance in various aspects. The platform showcases strengths in execution speed, educational resources, and user interface design. Some areas, such as withdrawal processing times and market analysis tools, present opportunities for further optimization to provide traders with an even more exceptional experience.
Other XM Features You Should Know
Special Features:

XM goes beyond the basics by offering several special features that enhance the trading experience. One such feature is the MQL5 Signals service, allowing traders to automatically copy the trades of experienced signal providers. This empowers both novice and busy traders to benefit from successful strategies without constant monitoring. Moreover, XM's VPS (Virtual Private Server) hosting service enables seamless automated trading, ensuring that strategies are executed efficiently even when the trader's computer is offline.

How It Works:

The MQL5 Signals service functions by connecting traders with signal providers who share their trading strategies. Subscribers can choose providers based on performance metrics and strategy preferences, and trades are automatically executed on their accounts. This feature saves time and effort while diversifying trading approaches. The VPS hosting service works by providing a remote server that operates 24/5, ensuring uninterrupted access to trading accounts and expert advisors, thus optimizing automated trading strategies.
Availability and Limitations:

The MQL5 Signals service is available to all XM clients, offering an additional layer of flexibility and potential profitability. However, it's essential to carefully evaluate signal providers and consider the associated risks before subscribing. The VPS hosting service is accessible to clients with a minimum trading volume and a qualifying account balance. While VPS hosting enhances automated trading, traders should remain mindful of potential technical issues or interruptions in internet connectivity that might impact the service's reliability.
These additional features set XM apart by offering traders access to automated trading and the expertise of seasoned professionals. The MQL5 Signals service simplifies copying successful strategies, benefiting traders with varied experience levels. Similarly, the VPS hosting service ensures the efficient execution of automated strategies, enhancing convenience for traders who prefer algorithmic trading. However, users should exercise caution, evaluate signal providers, and consider potential technical limitations when leveraging these features to make the most of XM's offerings.
Conclusion: Is XM Right for You?
In conclusion, XM presents a robust online trading platform with a multitude of assets, advanced tools, and a commitment to education. Its diverse asset selection caters to cryptocurrency, stock, and forex traders alike. The availability of advanced trading tools and educational resources makes it suitable for traders seeking to enhance their strategies and market knowledge. However, potential users should be aware of the learning curve, particularly if new to trading.
For those seeking a secure and regulated trading environment, XM's regulatory compliance and security measures inspire confidence. The platform's social trading features and mobile app further contribute to its appeal.
While XM excels in various aspects, it might not be ideal for traders solely interested in niche markets or those seeking ultra-low fees. Additionally, traders who heavily rely on weekend customer support might encounter limitations.
FAQs
What is the XM Loyalty Program?

 
XM offers a loyalty program where traders can earn XM Points for every trade they execute. These points can be redeemed for credit bonuses or cash rewards, providing an additional incentive for active traders.
Does XM Offer Negative Balance Protection?

 
Yes, XM provides negative balance protection for its clients. This means that traders won't lose more than their initial investment, even if market conditions lead to a negative account balance.
Can I Use Automated Trading on XM's Platform?

 
Yes, XM supports automated trading through Expert Advisors (EAs) on the MetaTrader platform. Traders can use EAs to implement algorithmic trading strategies and execute trades automatically.