Helping You Find the Perfect Forex Broker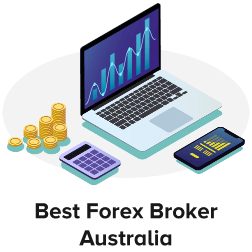 With a daily average turnover of $139.4 billion in 2021, the Australian Foreign Exchange (forex) market is regarded as one of the most dynamic in the world. The favourable regulatory structure, combined with better liquidity, prompted most top-tier brokers to establish their headquarters in Australia.
It's no surprise then that Australians make up most of the traffic to online forex brokerage sites, given their increasing reliance on foreign exchange markets for profit. While many forex brokers are on the market to help traders achieve their objectives, only a handful are reliable.
The Best Forex Broker Australia platform is ideal for anyone looking to access the world's most liquid forex market and discover the perfect broker to trade with.
Who Are We?
The Best Forex Broker Australia is a leading Australian forex broker information website that dedicates its time and effort to ensuring that traders find forex trading more enjoyable and lucrative.
Browse through our forex broker reviews if you need help choosing the finest Australian forex brokers. We take pride in employing rigorous, proprietary testing procedures and analysing data from various sources to bring you insightful comparisons.
Finding the right forex broker can be tough. There are hundreds of brokers out there, with more popping up each year. If you are new to forex trading, finding the ideal broker can be confusing.
Fortunately, we offer objective, factual, and realistic reviews of Australian brokers to assist you in finding one that is suitable for you, saving you time and money.
Best Forex Broker Australia also looks for and notifies traders about scam forex websites. Various metrics are used to evaluate the products on offer, features, and services. When making suggestions, the history of service, consumer comments, and professional reviews are all considered.
Understanding Forex Trading
Before getting into our suggestions of the best forex brokers in Australia, it may be helpful to first understand what Forex trading is and how it works.
With an average daily volume of more than $7 trillion in 2021, the forex market is the world's largest and most liquid financial market. Forex trading may be defined as exchanging one fiat currency for another at a set rate.
There are 180 official global currencies that users can trade on forex markets. However, most foreign transactions and payments are made in British pounds, the Euro, US dollars, Japanese yen, and Australian dollars.
Currency trading can be done in various ways, including swaps, options, spot currency trading, and forward contracts. You can also trade forex five days a week, 24 hours a day. Now that you understand what Forex trading is, here are some of Australia's best Forex brokers and trading apps.
The Best Forex Brokers for Australians
Our website seeks to assist traders in making the best judgments possible regarding which forex broker to trust based on the most up-to-date information. You can also count on us to give honest and knowledgeable assessments of the best trading platforms in Australia.
The following list of suggested brokers are legitimate and follow the rules set forth by Australian regulations. These brokers offer an easy-to-use site with comprehensive trading features and tools.
Below are the best forex brokers in Australia. Click on "Read Review" to access an in-depth review of the broker already posted on our website.

Forex Brokers
Min Deposit
Platforms
Max Leverage
Rating
Secure Link

1

$250

MT4, MT5

1:30
4.9/5
Visit Site Read Review

2

CFD Service. Your capital is at risk

$250

Plus500 Platform

300:1
4.8/5
Visit Site Read Review
What Are the Best Trading Apps for Australians?
Traders may now trade more conveniently thanks to trading apps and mobile devices such as smartphones and tablets. You can now view market trends and execute trades immediately from your smartphone, bypassing any border restrictions.
Active forex traders who want fast access to quotations, market information, and other trading tools have embraced these trading applications. We've compiled a list of the finest trading applications for Australians, which we've thoroughly examined and tested. Again, you can find a full review by clicking "Read Review."

Trading Online on Australian Forex Markets
The Australian Securities and Investments Commission (ASIC) regulates CFD providers in Australia. Brokers must adhere to ASIC regulations, which include isolating traders' funds. Thanks to technological innovations, brokers can now accept and execute orders in under a microsecond.
Additionally, Australian online brokerage companies have created easy-to-use, intuitive software that incorporates high-quality trading tools to make it easier for beginners to use.
Indeed, technology developments, combined with artificial intelligence and algorithmic improvements, have enabled traders to profit simply by defining trading parameters, which was previously available only to institutional investors.
The term "robot trading" or "algorithmic trading" is used to define this style of trading, which is quite popular among both regular and institutional investors.
Can You Make Profits from Trading Australian Forex Markets?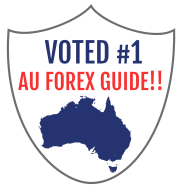 Because forex markets are unpredictably volatile and never fluctuate in the same way, profits are never guaranteed. There has been a broad influx of new investors flocking to forex markets because of the low initial investment criteria and user-friendly characteristics.
A large influx of new traders unfamiliar with the Australian forex markets typically fall prey to exaggerated claims and promises.
This is why we provide genuine Australian forex broker evaluations based on industry-leading standards to guarantee that novice traders are not taken advantage of by unscrupulous brokers.
Successful day traders aim for a win percentage of 50 per cent or more. The greater your success rate, the greater your risk and reward flexibility. If your risk and reward ratio is great, a low win rate means little profits.
In forex trading, a stop-loss order is commonly used to manage risk. Traders who do not adopt a risk-controlled trading strategy risk losing money in the forex markets.
Choosing the Right Australian Forex Broker for You <h/2>
While Best Forex Broker Australia does help you narrow down your options, the forex broker you choose is ultimately dependent on your personal preferences and trading objectives.
Evaluating Your Trading Objectives
The first thing you need to do before selecting a forex broker is to determine your goals. You will also need to figure out what type of investor you are, which can help you develop a good trading strategy.
To do this, you can make use of our broker filter. Enter the amount you are willing to invest and the criteria you want the broker of choice to meet, and we will provide you with a list of suggested brokers.
Choose a Regulated Broker
The features and products on offer will hold little value if your broker disappears with your money. Therefore, when looking for the ideal forex broker in Australia, the most crucial criterion for traders should be regulation by a regulatory body and adherence with authorities' laws.
Compliance with regulators' standards also ensures a standard fee structure and robust cybersecurity features. To protect your trading account and assets, brokers employ a variety of security procedures. These broker sites can stop hackers from gaining access to accounts by using a two-step authentication process.
Once you have the assurance that the brokers you are interested in are indeed regulated, you can narrow down your choices by checking for other features.
Leverage and Margin
Margin accounts allow you to trade currency pairs that are significantly greater than the overall trading size of the investment. A trader with a $1,000 deposit could hold a $50,000 stake through leverage and margin. When traders are in good positions, leverage allows them to keep a larger position than their initial investment.
Initial Deposit Requirements
Previously, traders were required to have a large initial deposit to trade forex markets. However, today traders can enjoy the benefits of forex trading with low initial investments. Consider the minimum initial deposit that the broker allows to determine whether it is a good fit.
Commissions and Spreads
Brokers often charge spreads as a proportion of the difference between the bid and ask prices of a currency pair. The broker will charge a greater fee if the spreads are wider. Therefore, it is imperative that you have a good understanding of the charges you can expect to incur to prevent any nasty surprises.
Deposits and Withdrawals
You may not realise this, but the payment methods that a broker has to offer is also an important consideration. Deposits and withdrawals should be convenient and easy to do.
Most brokers accept wire transfers, credit cards, and other payment methods such as PayPal to fund trading accounts and make withdrawals. Keep in mind that some brokers have withdrawal restrictions, which you should be aware of before signing up for an account with them.
Take Note of the Currency Pairs on Offer
In a currency pair, the value of two currencies is compared using a numerator and denominator correlation. The base currency is at the top and the quote currency at the bottom.
There are many currencies available for trade, but just a few receive most of the attention, which is why they have the most liquidity. Consider whether the broker offers the currency pairs that you want to trade.
Get to Know the Trading Platform
When we evaluate an Australian broker, we pay special attention to its online trading platform, as this is where forex trading occurs in real-time. The platform should be simple to use so that beginners can quickly learn how to use its features and trading tools.
Innovative technologies, complex charting tools, and other supporting elements should be included in broker trading platforms. These tools can make a huge difference in determining your success when trading forex.
Customisation choices, instructional tools, algorithmic trading options, order entry kinds, backtesting tools, strategy developers, and trade alerts are all things to think about.
Demo Account
Traders can use demo accounts to try different tools and features and familiarise themselves with the platform. You can also test your techniques and develop a trading strategy using a demo account.
This is because demo accounts mimic real trading with fictitious money. Trying out forex trading with a demo account can help you determine whether forex trading is suitable for you.
Determine What Order Types Are on Offer
Using different order types can make a world of difference in determining whether you make a profit or a loss. The broker you choose should ideally offer a good range of order types. Here are some of the order types to look out for:
Market Orders – A market order is essentially an order to promptly purchase or sell a currency pair. Although the processing of orders is assured, the cost of execution may vary based on the technologies and the route the broker used
Stop Orders – Traders use stop orders to submit conditional buy and sell orders that will become market orders at a set entry price
Limit Orders – A limit order is a purchase or sell order that will be fulfilled only if the entry price is matched or surpassed
Stop-limit Orders – Traders place a purchase or sell order that is conditional on two prices with this order type
Stop-loss Orders – If the quote passes through the price, a stop-loss order ensures that the order's parameters are met
Customer Service
The final criterion that a broker should meet is providing good customer service. In most industries, customer service is one of the best ways to determine how trustworthy a business is, and it is no different with forex brokerage firms.
You should have access to support when things go wrong, so be sure to check whether your broker of choice offers customer services. Brokers should provide 24/7 support in the form of email support or live chat, or video calls.
Final Thoughts
While most people invest much time and energy into the art of forex trading, many do not take the time to check whether the forex broker they are using is legitimate or suitable for their use. Fortunately, Best Forex Brokers Australia is committed to providing traders with reviews of online brokers, saving you time and money.
You can make use of our detailed reviews and the comprehensive guide provided above to help you capitalise on Australian forex markets and find the perfect forex broker in Australia.