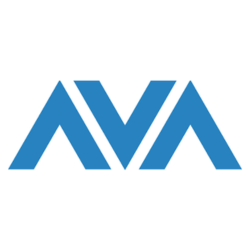 AvaTrade is a broker mainly focused on forex/CFD trading that is famous for its diversity of deposit/withdrawal options, various research tools, and a range of different financial assets beyond forex and CFDs like stocks, indices, commodities, and cryptos, but with high inactivity fees and not very competitive forex-trading fees.
If you're interested in opening an AvaTrade account but you're not sure if this is the right platform for you, you're in the right place. In this review, we will cover everything from the various features of the platform, where it shines, where it falls short, and what kind of traders AvaTrade provides the most value towards.
AvaTrade Pros & Cons
Pros:
A great variety of platforms tailored to different trading requirements.

Extensive range of assets and investment opportunities; ideal for a variety of traders and those who require diversification across multiple asset types.

High-quality educational content through SharpTrader.

Free of charge deposit/withdrawal options.

AvaTrade is regulated by a central bank, which makes it relatively well-established and easier to trust than other brokers.

A relatively fast account opening process.

An array of research tools for traders looking to conduct their research and trading all through one platform.

AvaTrade provides access to AvaSocial, as well as ZuluTrade and DupliTrade, enabling social copy trading.
Cons:
Significant inactivity charges; the broker charges $50 following three months of inactive account status, and an administration fee of $100 after one year of inactivity.

Not very competitive forex trading fees; AvaTrade should suit medium/long-term strategies, but it may not be ideal for very active traders like scalpers or algorithmic traders.

More focused on forex trading, so probably not be the best option for equity investors.

The desktop platform users can experience slow loading times

There seems to be a greater focus on the design of the mobile platform, which platform users may not appreciate.
Where AvaTrade Shines
Innovative Features: AvaTradeGo, the broker's mobile app has a modern design and provides a variety of features like the AvaProtect risk coverage which provides reimbursement for any losses that arise during the protection period, covering scenarios such as stop-outs, manual trade closures, or unrealized losses on an open trade when the coverage period ends.

Establishment and Reach: AvaTrade has developed a global customer base exceeding 400,000 registered users, has achieved a remarkable monthly trading volume that surpasses $70 billion, and executes more than 2 million trades per month.
Additional Benefits: AvaTrade provides access to AvaSocial, DupliTrade, and ZuluTrade, enabling users to replicate the strategies of experienced traders. Moreso, you can open a demo account and experiment with $100,000 in virtual money if you require practice first. With the beginner in mind, the broker also offers a training academy that comes with lessons, webinars, and videos.

Where AvaTrade Falls Short
Limited Service: Stop-loss orders, while available through this broker, cannot be guaranteed, especially in cases of high volatility. On top of that, experienced traders may not appreciate the lack of chart options like the ability to compare prices against other assets and to make annotations on the charts.
Limited Selection: Although there is a great variety of CFDs and currency pairs available for traders, the broker is not as competitive in its offerings as others. AvaTrade provides indirect exposure to equities and index funds through CFDs as well and users won't be able to hold direct ownership of such assets and vehicles.
Recommended Australian Forex Brokers
Forex Brokers
Min Deposit
Platforms
Max Leverage
Rating
Secure Link

1

$250

MT4, MT5

1:30
4.9/5
Visit Site Read Review

2

CFD Service. Your capital is at risk

$250

Plus500 Platform

300:1
4.8/5
Visit Site Read Review
What is AvaTrade Best For?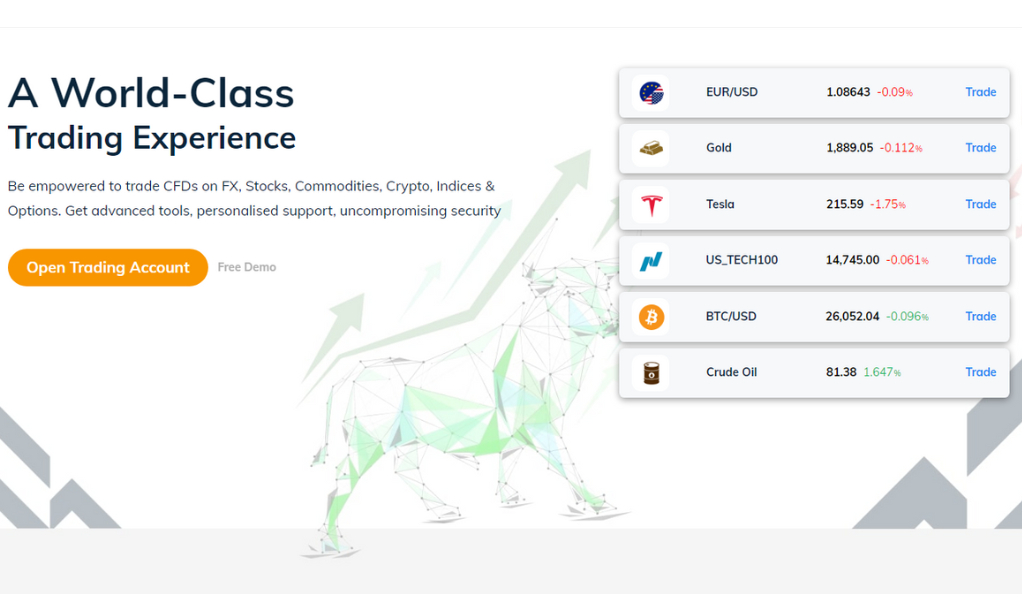 AvaTrade will mainly appeal to traders who are most interested in derivatives like CFDs and Forex options. The broker provides the most value through the user-friendly mobile app and related educational material and research tools. If you are interested in trading with a reputable broker that is regulated by a central bank, AvaTrade may be the right choice.
AvaTrade at a Glance
Minimum trade [5 stars]

None

Trading and transaction fees [4 stars]

CFDs: Commission-Free

Cryptocurrencies: 0.20% and 2.00%

Number of cryptocurrencies [2 stars]

19

Crypto-to-crypto trading pairs [1 star]

Not Supported

Website transparency [5 stars]

Easy to find any information you need related to the fees, regulations, and support.

Storage and security [1 star]

CFD Crypto trading is supported only; no direct ownership of tokens

Staking and rewards [1 star]

Not Supported

Mobile app [4 stars]

User-friendly design with valuable features like AvaProtect

Customer service [4 starts]

24/5 support in multiple languages
Detailed Ratings
Minimum trade: 5 out of 5 stars
AvaTrade imposes no minimum trade size on users. However, there is a $100 minimum deposit size.
Trading and transaction fees: 4 out of 5 stars
AvaTrade doesn't charge a fixed commission for each trade but does apply some spread markups on forex, equity, and index fund CFDs. When it comes to crypto CFDs, the broker will charge a 0.2% up to 2% fee on the size of the trade, depending on the cryptocurrency.
Number of cryptocurrencies: 2 out of 5 stars
Unfortunately, AvaTrade isn't that focused on crypto trading and it, therefore, has only 19 cryptocurrencies available for trading, plus the Crypto 10 Index which includes the top 10 cryptocurrencies by market capitalization.
Crypto-to-crypto trading pairs: 1 out of 5 stars
AvaTrade doesn't support crypto-to-crypto trading.
Website transparency: 5 out of 5 stars
The website is easy to navigate and locate the information that you want.
Storage and security: 1 out of 5 stars
Since the broker doesn't offer direct token ownership, you cannot store any tokens. All crypto exposure is being done through CFDs.
Staking and rewards: 1 out of 5 stars
Again, because you don't directly own the tokens, no staking is offered.
Mobile app: 4 out of 5 stars
AvaTrade presents three mobile trading options: the in-house AvaTradeGO app, the specialized AvaOptions app tailored for forex options trading, and the MetaTrader 4, a third-party platform with a solid reputation. The platform is user-friendly, featuring a robust search function and a unique order type known as AvaProtect. However, there are some downsides, such as the absence of a two-step login for added security and the limitation of language options to only English.
Customer support options: 4 out of 5 stars
AvaTrade boasts excellent customer assistance, delivering prompt and pertinent responses in numerous local languages. However, a drawback lies in the absence of round-the-clock availability, as support operates solely during the weekdays.The live chat option ensures minimal waiting periods, connecting you with a customer support representative almost instantaneously. As for phone support, AvaTrade's performance can be satisfactory, but not as good as chat support. It's at least good that the website offers an extensive roster of local phone numbers for various countries, eliminating the need to dial an international line.Email support is relatively swift as it's very likely they will get back to you within a day.
Other AvaTrade Features You Should Know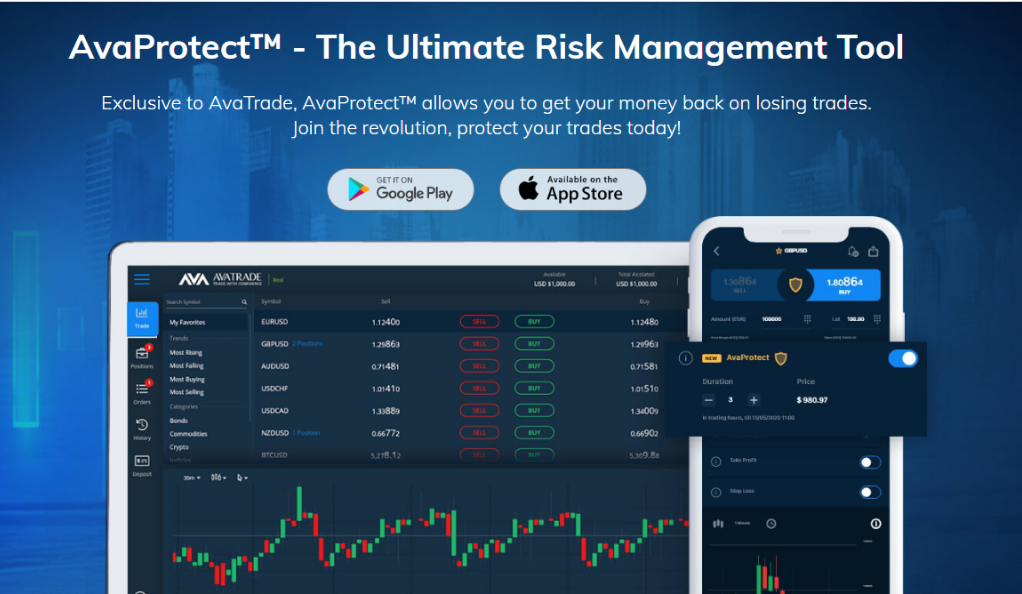 AvaTrade provides a unique feature called AvaProtect, which works as insurance for trades. For a predetermined fee, which varies with the chosen coverage duration, losses on the trade are reimbursed by AvaTrade. However, keep in mind that this feature exclusively applies to market orders and not to limit orders.
Conclusion: Is AvaTrade Right for You?
AvaTrade is a well-established forex/CFD-focused broker known for its diverse deposit/withdrawal options, research tools, and wide range of financial assets.
Despite high inactivity fees and less competitive forex trading fees, the broker offers a variety of trading platforms tailored to different needs, with educational content and various research tools. Also, being regulated by a central bank can enhance trust in a world with an abundance of brokers with sub-par regulatory status.
All in all, AvaTrade's user-friendly mobile app and educational resources stand out. At the end of the day, if you are looking for a platform that mainly caters to forex traders, you can't go wrong with AvaTrade.