Australian Shares Rise and Fall with Wavering Hopes of Russia-Ukraine Cease Fires
The ongoing war between Russia and Ukraine continues to dominate this week's news cycle and disrupt the international FOREX markets. Australian stocks and shares have felt the effects over the last two weeks, and the turbulence continues heading into the weekend.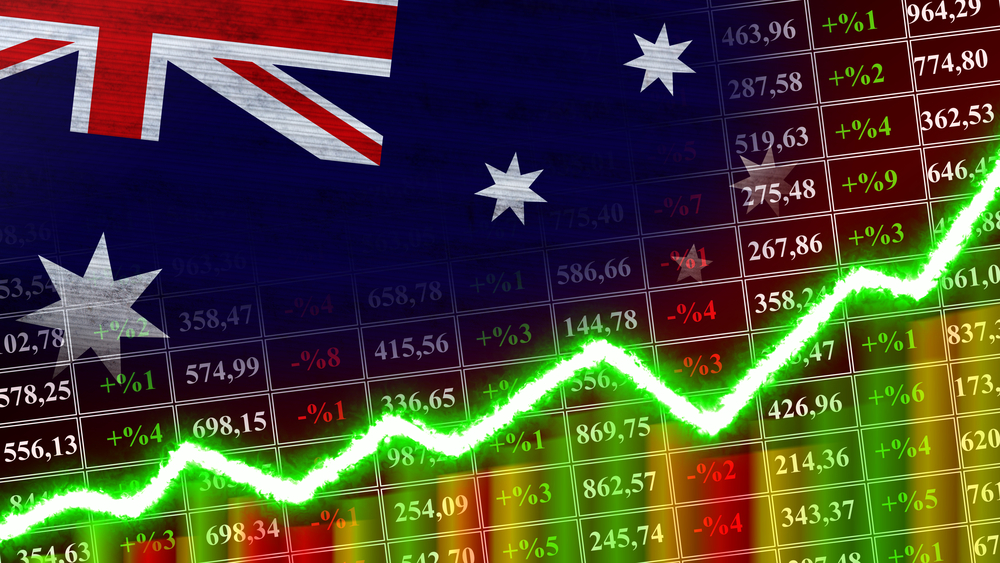 Hopeful Outlooks Mid-Week
Earlier this week, hopes of a ceasefire and peace talks were up. Ukraine's president, Volodymyr Zelenskyy, hinted that he would be open to discussing neutrality in exchange for guarantees regarding security. It seemed enough for investors to swing back towards some riskier assets, which bode well for Australian markets.
In fact, stocks rallied globally. A flood on risk-on investment movements rolled in as beliefs that a diplomatic end to a bitter fight could be within reach. Major Australian bank stocks all lifted- topped out by NAB at 3.5%. The Australian Dollar held steady in the mid 0.73s.
Another positive impact the notion of peace had on the world economy was a drop in the recently hiked oil and metal prices. The most notable for Australia was a three percent drop in iron ore. Crude oil at Brent saw a dramatic drop of 12%, although it did not fully combat the war-time highs the last few weeks have introduced.
Sinking Shares Heading into the Weekend
Unfortunately, it was not all rosy. As many pointed out, there was not much evidence that Putin would respond favourably to these demands and would instead amp up the incursion. Come Friday, the idea of diplomacy faded and investors' fears returned. Inflation pressures for the leading banks continued growing.
The rush for riskier assets ended as quickly as ceasefire talks, with Australian investors dumping their shares and easing off. As a result, the market slumped into the weekend, and focus shifted back towards supply issues and fears for further rising prices.
Another worrying dip was the interest in gold as a safe haven investment option. All three of Australia's leading gold mining companies (Newcrest Mining, Northern Star Resources, and Evolution Mining) all dropped in share price. Newcrest took the biggest hit, losing more than four percent. The others each dipped by one and a half percent.
The Immediate Forecast 
As it stands, there is no clear end in sight for the conflict in Eastern Europe. Furthermore, there is little in the way of stability for the FOREX markets and international trade economies.
The biggest fear for many- and the thing that seems to be causing the most hassle for foreign exchange- is the Russian oil complications. As more countries enforce or plan to enforce a ban on Russian oil products, soaring prices are beginning to interfere with citizens' way of living, with some families struggling to fill their cars. Australia is on that list, although the full effect may not become evident until the current stock runs out.
Furthermore, the AUD seems to be handling itself reasonably well in the midst of everything. It has maintained a tight range, staying mostly between 0.733 and 0.737. As far as the immediate forecast for the AUD on the foreign exchange goes, it is believed to remain steady with similar figures.
Inflation rates seem to be at a bubbling point- something investors should keep a close eye on. In light of recent events and their impact on supply chains, the banks have a tough task ahead stopping things from spilling over.
Final Thoughts
We can all agree that the sooner this conflict ends, the first: primarily for the citizens of Ukraine, but also for the stability of the world economy. Investors can expect a whole lot more uncertainty for as long as violence continues.
The risk-on, risk-off flip-flopping is troubling for Australian FOREX and those who invest in it but is unlikely to end. Brace yourselves for inflation drama and oil trouble and continue to hope for a swift and peaceful end to this turmoil.